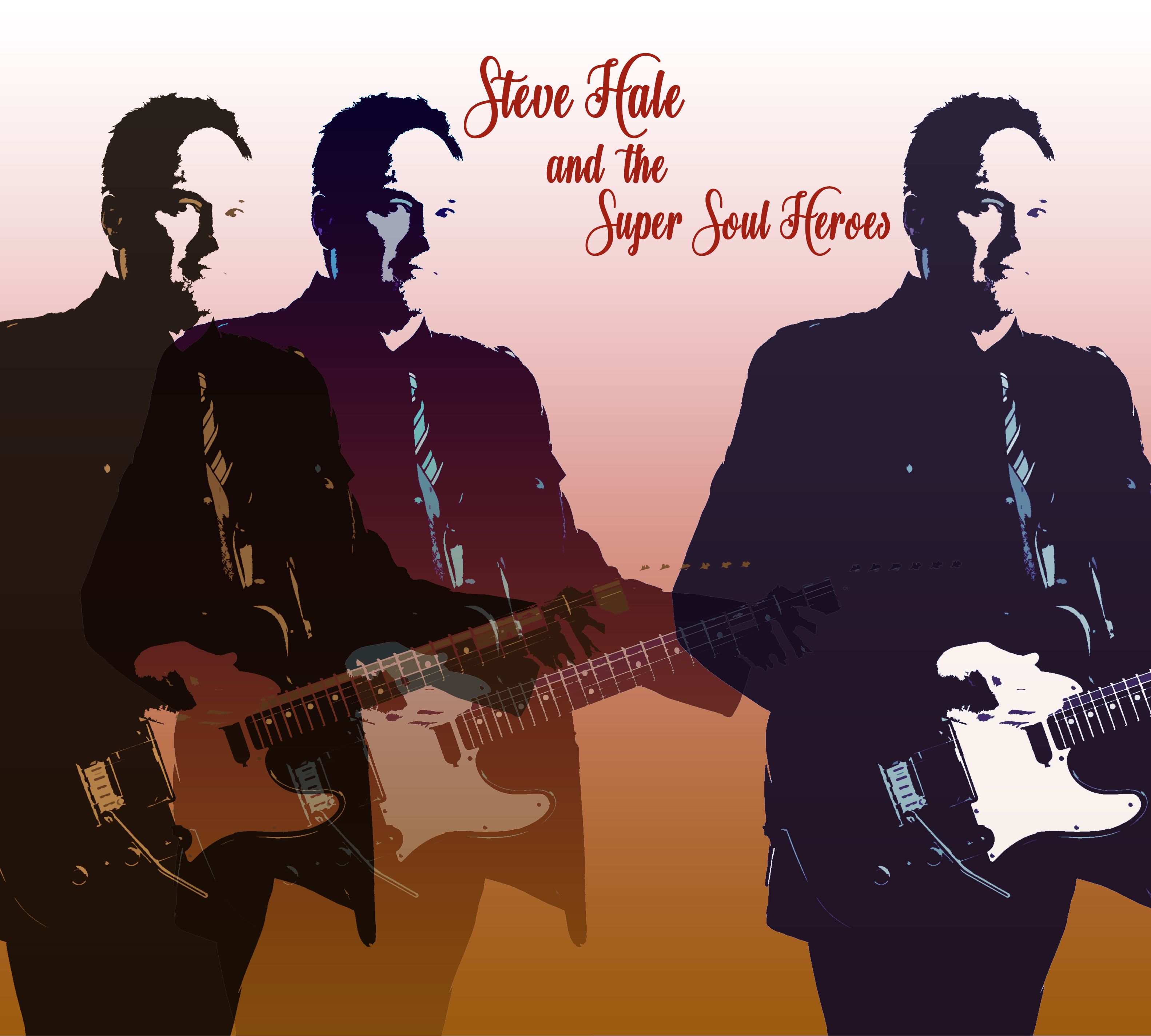 Steve Hale & The Super Soul Heroes deliver familiar delicious beats and scrumptious melodies dressed in a unique and colorful arrangements of funk-i-fied soul-a-rrific-nees, as well as a delectable dash of originals to zestify your mind and inspire your body to move, your cares to melt away, and your hungry ears to be fed with tasty audio treats! The experience and musical talent of these collected creatures of soul go far and wide and deep into the pocket of the groove. The Super Soul Heroes are all about saving you from your everyday life and lifting you up into the stratospheres of funk with a super variety of sonic ear candy.
"We have had the pleasure of Steve Hale & The Super Soul Heroes being a part of the musical line-up at the Cinco de Micro Brewfest. Their classic soul sound appeals to audiences of every generation and their ability to engage a crowd makes for an exciting show. If you are looking for smooth sounds with a classic soul vibe, Steve Hale & The Super Soul Heroes should be on your playlist." - Stephanie Compton • Giving Initiatives Director Boys & Girls Club of Salem, Marion and Polk Counties
"Steve Hale & The Super Soul Heroes was an amazing band that made our First Annual Fireman's Ball a success!  From the beginning they were very easy and prompt with communication, professional and kind. Their experience with events helped us plan a smooth night of awesome music around our time frame and plans. The versatility and talent of the Super Soul Heroes music is extensive and fulfilled our desire for everything from instrumental music for our cocktail and dinner hours, to the end of the evening dance party! This group of musicians is amazing and extremely talented! Steve Hale & The Super Soul Heroes made our evening a true success!" - Catherine Reese • Clark County Fire District 6 Fireman's Ball
Cover Smash-Ups
Ain't No Sunshine/Here Comes the Rain Again • Bill Withers & The Eurythmics
Burning Down A Reggae Woman • Stevie Wonder & The Talking Heads
Golden Years You Feel • David Bowie & Michael Jackson
Missing Every Breath You Take • The Police, John Waite & Snow Patrol
Rapture Through the Grape Vine • Blondie & Marvin Gaye
You Shook My Norwegian Wood • AC/DC & The Beatles
The Request • 16 Song Smash Up! • Don't Stop Believing by Journey, Sweet Home Alabama by Lynyrd Skynyrd, Livin' On A Prayer by Bon Jovi, Jessie's Girl by Rick Springfield, Hit Me With Your Best Shot by Pat Benatar, Beast of Burden by The Rolling Stones, Summer of '69 by Bryan Adams, Land Down Under by Men At Work, My Girl by The Temptations, Way of the World by Earth, Wind & Fire, Heat of the Moment by Asia, Can You Feel The Love Tonight by Elton John, With or Without You by U2, Rosanna by Toto, Anyway You Want It by Journey, Freebird by Lynyrd Skynyrd
Covers
Billie Jean • Michael Jackson
Brown Eyed Girl • Van Morrison
Car Wash • Rose Royce
Don't Change • INXS
Drift Way • Dobie Gray
Eight Days A Week • The Beatles
Every Time You Go Away • Paul Young
Fame • David Bowie
Freedom 90 • George Michael
Gravity • John Mayer
Heartbreak Hotel • Elvis
Higher Ground • Stevie Wonder
I Can See Clearly Now • Johnny Nash
I Wish • Stevie Wonder
I'll Be There • Jackson 5
I'm Yours • Jason Mraz 
Let's Stay Together • Al Green
Lean On Me • Bill Withers
People Make the World Go Round • The Stylistics
Play That Funky Music White Boy • Wild Cherry
Rio • Duran Duran
Sarah Smile • Hall & Oates 
She's Not There • The Zombies
Simply Irresistible • Robert Palmer
Sitting On The Dock Of The Bay • Otis Redding
16 Tons • T. Ernie Ford
Sunday Morning • Maroon 5
Superstition • Stevie Wonder
Tempted • Squeeze
Tracks of My Tears • Smokey Robinson
Thinking Out Loud • Ed Sheehan
Use Me Up • Bill Withers 
What You Won't Do For Love • Bobby Caldwell
What's Going On • Marvin Gaye
Wicked Game • Chris Isaak
With Or Without You• U2
Originals
Come to Me
Groovy World
On My Knees
Preacher With A Gun
Something Sweet
Sometimes I Feel
Summer Day
This Great Love Affair
Wait
Why Does This Morning Feel Like Yesterday
Without Any Words
Previous events
SOLD OUT! • HBR • Hale, Brockett & Rainwater (Steve Hale • Scott Brockett • Rob Rainwater)
70's folk and soul with all those familiar melodies adorned with copious amounts of harmonies arranged in such a way as to take the listener on a unique and pleasant sonic journey. The music they perform is mined from such artists as; Crosby, Stills & Nash, The Eagles, America, The Beatles, to name a few. They will also give you a glimpse into their own world with a few of their original songs. So, sit back, pour yourself a glass of wine and put your ears on… HBR has taken the stage.
SOLD OUT! • $25.00